Tai Chi Class Prices
You are invited to try a FREE Tai Chi class!
Choose Wednesdays 5:30 pm, Thursdays 12 Noon or Saturdays 10:30 am.

To Sign-up for your free class:
Call: 212 925-5536
Email: NabiSuCenter@hotmail.com
Fill out our Contact Form.

For more information about Nabi Su center, visit: www.NabiSu.Com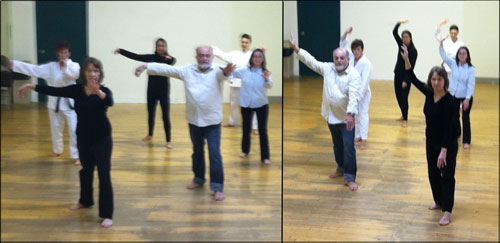 Class Prices
No contracts, no sign-up fees.

Regularly Scheduled Group Classes:
Quick Start - Three Tai Chi Classes $75.00
Ten Tai Chi Classes $200.00
One Month of Unlimited Tai Chi Classes $125.00

Tai Chi AND Kung Fu
Also Interested In Kung Fu?
Kung Fu classes are scheduled directly after every Tai Chi class. If you would like to learn both Tai Chi AND Kung Fu, you can do so for a small extra fee:
Ten Tai Chi AND Kung Fu Classes $250.00
One Month of Unlimited Tai Chi AND Kung Fu Classes $150.00

Private Classes:
One One-Hour Private Tai Chi Class $150.00
Three One-Hour Private Tai Chi Classes $395.00 (Save $55)
Ten One-Hour Private Tai Chi Classes $1,250.00 (Save $250)

Corporate Classes:
One One-Hour Corporate Tai Chi Class $350.00
Ten One-Hour Corporate Tai Chi Classes $2,750.00